about cynthia J. kwitchoff "cindy"
I am a full-time Freelance Graphics, Print & Website Designer
I have a Bachelor of Fine Arts in Art History degree with a minor in Art from the University of Illinois, Urbana-Champaign, 1988. While there, I designed graphics and print materials for the organizations I was involved in. I also worked on a newspaper on campus and in my hometown during summers in the editorial and layout section.
After graduating from college, I came to Washington, DC and worked for a year at a public relations firm on K Street where I was tapped, as a side job, to create branding for the company, print materials, and take photographs.
For the following ten years, I was a CIA staff employee working as a Security Officer and in counterintelligence. Once again, I ended up (as a side duty) creating a variety of graphics and print materials, newsletters, flyers, PowerPoint slides, photography and more for the offices I worked in. 
In one of my jobs (Program Manager in the Counterintelligence Center), many of these side graphics duties took more of a forefront as I ran what was essentially a very large marketing, advertising, communications and educational campaign designed to increase the counterintelligence awareness of the entire CIA workforce. To do this, I created and/or managed an internal website, a TV series, commercials, multiple advanced training courses, special auditorium lectures and events, a video documentary and a professional survey, all the while utilizing my creativity and graphics skills.
I then worked as a CIA and DOD contractor for eleven years at a counterintelligence and counterterrorism training company. I was the Director of Productions where, on a daily basis, I used all my graphics, print, website, photography, video and marketing skills along with doing in-depth research on counterintelligence and counterterrorism topics.
As a volunteer for outside organizations, I offered my abilities to design and create newsletters (including writing their content), invitations, advertisements, event programs, brochures, directories and more.
In September 2011, I began working full-time as a freelance website, print and graphic designer, also working on video.
I am available for freelance, contract, gig, part-time work remotely—whenever you need a creative service done, contact me. I'm your on-call design department.
I'm highly experienced and disciplined in working from home, which I've done since 2000. I have a fully-equipped, advanced home office in the Tysons Corner, Virigina area (near Washington, DC).
To see my resume with more details, click on the button.
My mission is to understand your business or organization and make the message you want to convey to the world both effective and attention-getting.
I can also handle many important things for you — like your website, branding, print materials, social media/email marketing, video, photography, creative brainstorming and much more — so you can focus on your main work and leave the rest to me.
I am creative, artistic, efficient, organized, a very hard worker, independent, responsible, a self-starter, self-disciplined and self-directed. I'm a deep thinker, an idea generator, a reader, and self-taught. Integrity, honor, honesty and doing the right thing are very important to me. I like things to make sense and work right. I'm honest about my strengths and weaknesses and will tell you whether I have the abilities to do something.
I love to see the 'before' and 'after' of things — I have a passion for taking things that don't look good or work right and make them better.
I'm a behind-the-scenes person who likes to support, enhance and promote the client to make them look and be the best.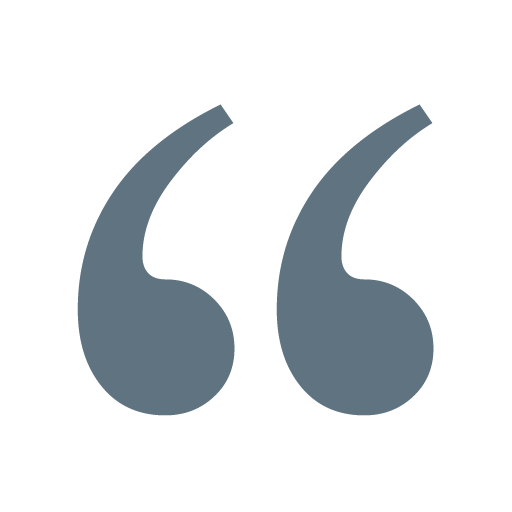 "If you have the right people, you don't need to spend a lot of time 'motivating' or 'managing' them. They'll be productively neurotic, self-motivated and self-disciplined, compulsively driven to do the best they can because it's simply part of their DNA."
- Jim Collins, author of "Good to Great" and "Built to Last"
I have worked with Adobe and Microsoft software since the mid-1990s.
I've worked on websites since 2000, and WordPress since 2011.
"Cindy has worked on my websites for many years and has been a pleasure to work with. She has mastered the technical side of online communications, including websites and social media platforms. She brings an artistic sensibility to design and layout that goes far beyond mere technical expertise. She also takes the time and possesses the intellectual ability to understand in depth your mission and purposes. With all of these strengths, Cindy can recommend how you can move forward effectively--not just with excellent tactics--but also in terms of building a comprehensive grand strategy. I enthusiastically recommend Cindy as your partner if you seek to achieve impressive and successful online presence for your enterprise."
"Cynthia is the rarest of combinations: a consummate professional who knows what she is doing, combined with a creative talent who provides you the client with substantive input, not just technical solutions. In sum: the best."
"Cindy isn't just a great graphic artist—although her book covers jump out of the shelves and say "buy this book just on the beauty of the cover alone!" (and really, what else can an author want?). She's also a careful designer of the entire work, providing layouts that are far more attractive than what I initially had in mind. She offers insightful suggestions on the content of the books, and always has helpful ideas on how to extend marketing campaigns. My using her services on multiple book projects is an indication of the high esteem in which I hold her work."
"We can't say enough about how important Cindy's skills and creativity were to publishing our book. She provided end-to-end support starting with formatting to conceptualizing to designing and laying out the front/back covers. And then there were the mechanics--obtaining ISBN numbers and posting it all on Amazon--that took us across the finish line. She really understood the system. Cindy's patience with two first-time offers was, frankly, infinite."
"Cynthia Kwitchoff is the consummate professional. She combines mission focus with remarkable artistic talent and highly refined technical skills developed over many years of business and government experience. Her ongoing commitment to learning the client's business goals and messaging needs produces results that are truly rewarding. A partnership with CJK Creative will certainly be one of the best business decisions you will ever make."
"I have hired Cindy over a span of several years for political and business purposes. She is extremely creative, professional, and thorough in her research. She works quickly and is fairly priced. She can take my input and concept and turn an ordinary informational PowerPoint into a powerful and professional marketing tool with great ROI. I recommend her highly."
"I have known Cindy Kwitchoff for many years, but only for the last decade has she been a contractor for the Germanna Foundation, for which I have served as board president since 2008. Her gift for understanding our foundation, the direction the board has laid out for the foundation, and where we want to be in five years has made her elegant use of image, composition, and presentation communicate our deepest desires to our present donors and the broader community. Her work will be treasured by any of her clients."
"We have worked with Cindy for over 10 years and hope to continue with her for at least another 10! She helped us get our first website up, has been our graphic designer for our newsletters, home listing brochures and many other types of marketing. She has always been responsive when we've needed her quickly and she has been a faithful partner to us when we've needed new ideas or outside creativity. We have recommended her to others who have needed her expertise and we will continue to do so. We appreciate her organization, technical & graphic abilities, creativity and responsiveness!"
"The only word needed to describe Cindy Kwitchoff is "Superlative"! On a scale of 1-10 she's an 11. There is no one that could do more for any client and deliver a product every time that would exceed whatever that client thought they might have wanted. She is my greatest asset and I'd be lost without her. She is the hardest working person I have ever had the pleasure of knowing."
"Cindy Kwitchoff is a great partner for any business, and we are grateful she is partnered with UTT. No matter what task or project we request, we get superb results. The creativity in design, attention to detail in editing, and the final products have always been better than we expected. There is no one better than Cindy Kwitchoff for graphic and print design, publishing, editing, websites...."
"Cindy is a skilled professional, and I highly recommend her for all of your design and video needs. A true patriot and a gifted creative, she is a pleasure to work with and create together! The professionalism of the website Cindy created for me is a big part of my increased success at being asked to be a frequent commentator in the media."
"From graphic design to back office maintenance, to highly valued editorial advice, Cindy Kwitchoff has served as a highly valued resource and partner."
"Cynthia Kwitchoff is the consummate problem solver! She was able to meet all of our design and digital needs: she designed logos and websites, managed our internet presence across multiple platforms, and produced print brochures as well as YouTube videos. Her pricing is well below what larger firms charge, and she is a pleasure to work with!"
"Cindy has exceeded my expectations in the services she has provided to the Wingfield Family Society. She was instrumental in helping increase our membership since late 2018, primarily due to her designing and creating our new Society website and designing and laying out a professional quarterly newsletter to our membership. I have received positive feedback from many of our members on the newsletter and new website. I would not hesitate to recommend Cindy to others, as I know she will exceed their expectations."
"My experience working with Cynthia was exceptionally positive. She provided exquisite service in every project she completed for the Council on Global Security. She was efficient, detailed oriented, creative and worked tirelessly, including on weekends and evenings. She was always available and willing to accomplish any task requested with excellency and perfection. She achieved success in every project within the limits imposed by time and additional constraints. I would highly recommend her services to everyone!"
"Cindy captured the essence of what I was trying to promote and gave it a sense of value and respect that is now viewed as a viable tool for crime scene first responders. CJK Creative is a full-service one-stop-shop that does it all, and I couldn't be more satisfied with the results."