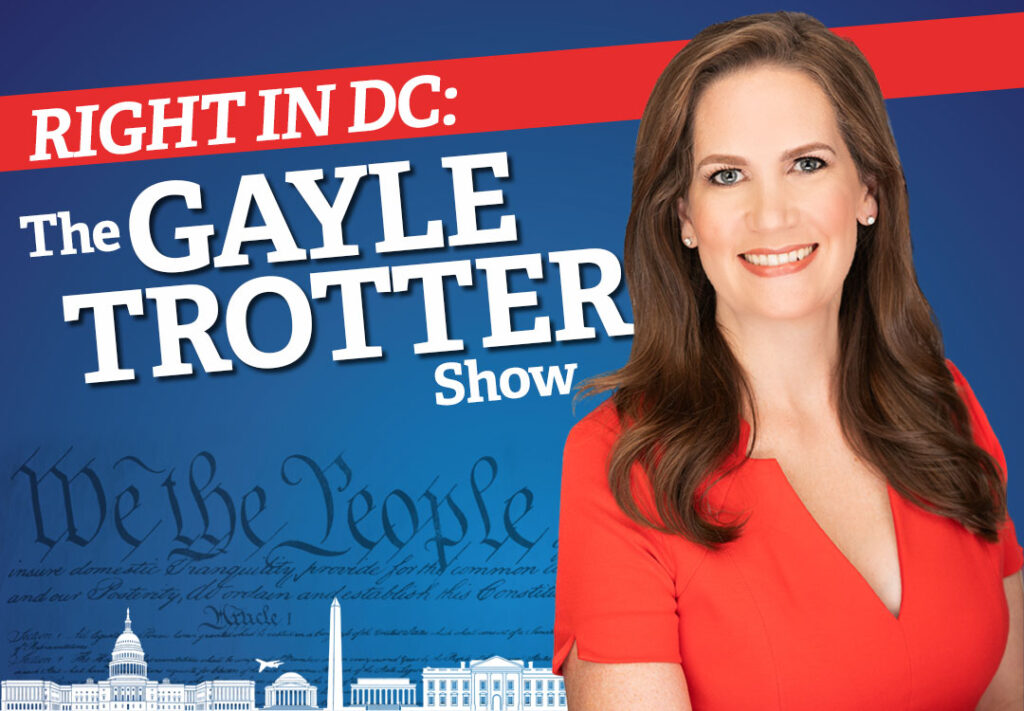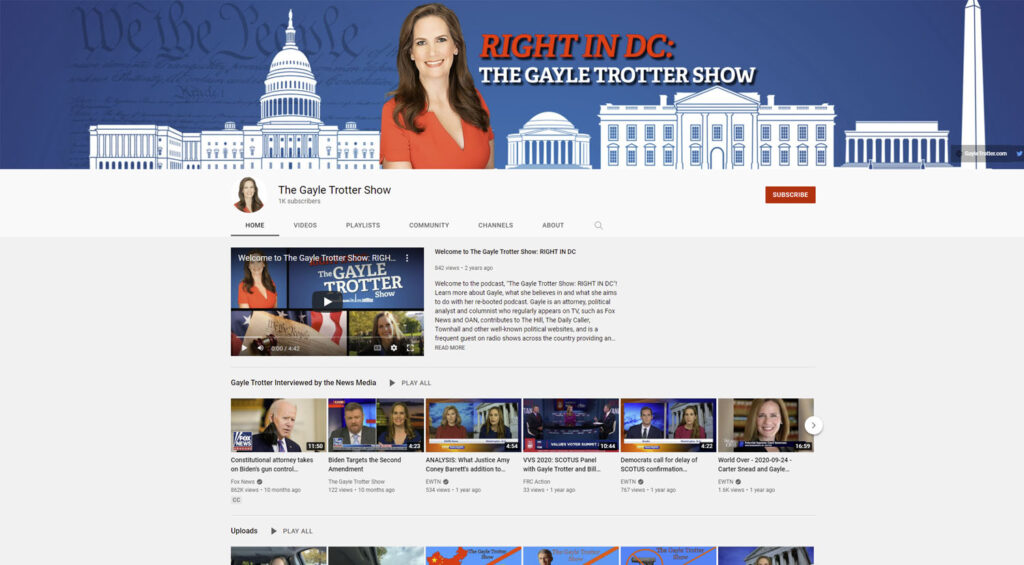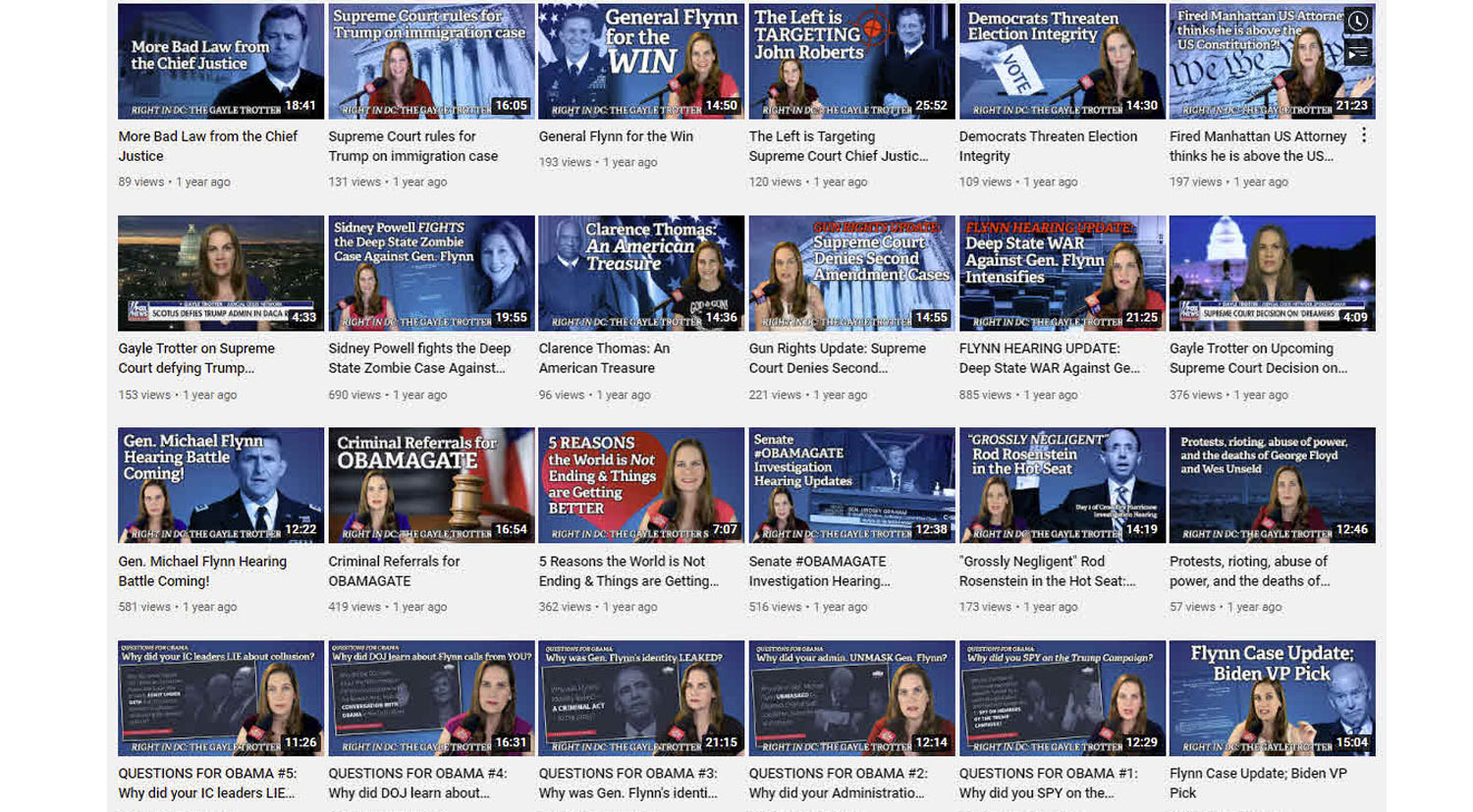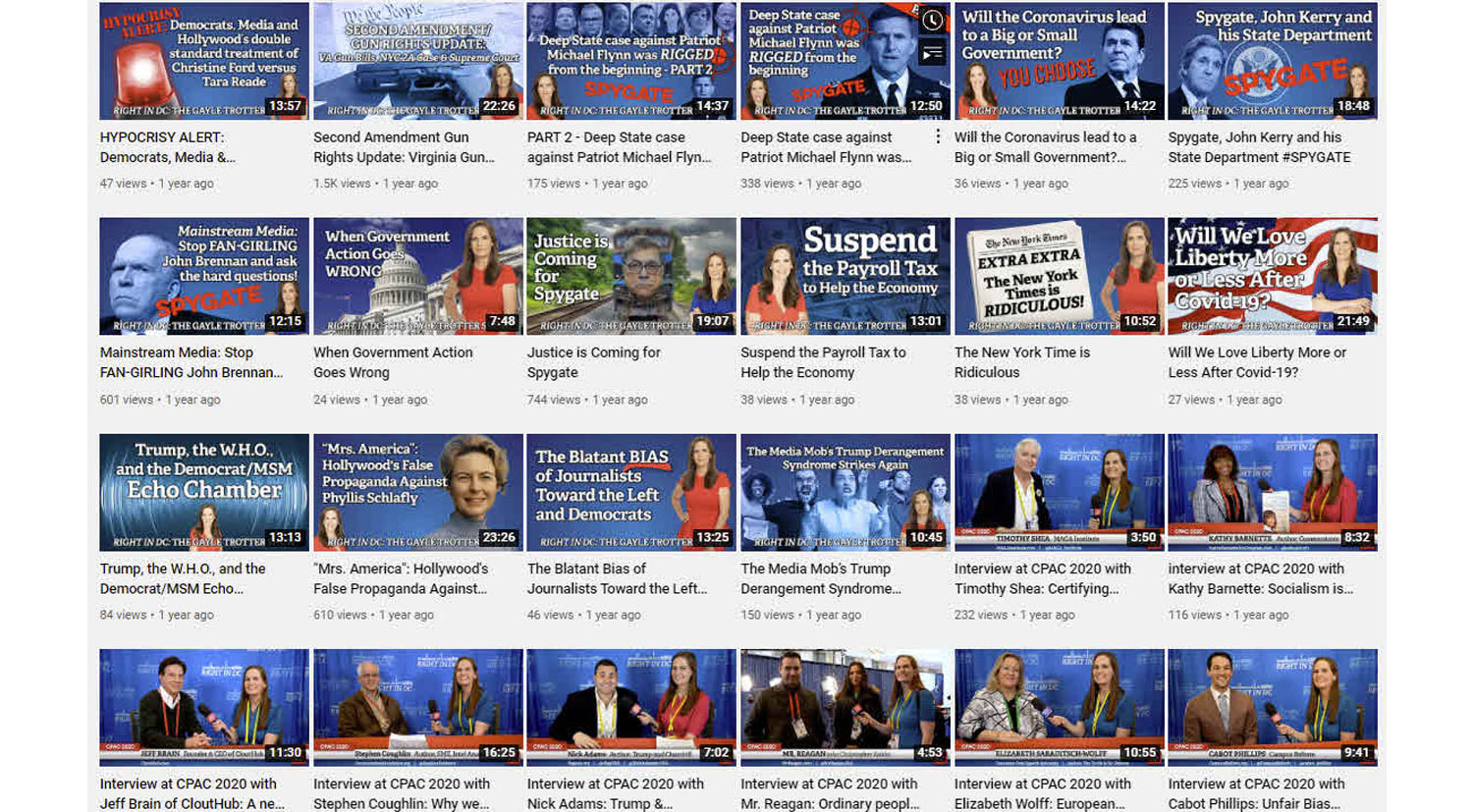 I was the video producer for my client's YouTube channel starting in November 2019. From the first episode that was uploaded on January 12 to September 4, 2020, I produced 122 video episodes of the Gayle Trotter Show. I would produce a video nearly every business day. 
As we got into a normal routine, my client would send me the content in the morning, and I would edit the video (often keying out the green screen), add b-roll, branding, the opener and closer, render a video version and a separate audio version for her audio podcast channels, upload the files on the various platforms, adding all the details and the featured image I created, then embedding the video and audio on her website, and making 2-3 two-minute captioned video clips for social media. Her episode and promotion of it would be out by the afternoon.
There is A LOT that goes into making each episode of an audio/video podcast and having a channel. You don't have to figure out how to do all of these things–I can handle it all for you; you just provide the content and be the star.
I did all the following for my client and can do the same for you:
I filmed Gayle around downtown DC and put together the show's video opener (first part of this video) with the broll, media clips and music. I researched and found the right voice-over artist to narrate the opener and the ending section of the videos.
I set-up a video studio in a Georgetown office my client was renting. This included the Right in DC backdrop I previously made her, my video equipment and the equipment she bought.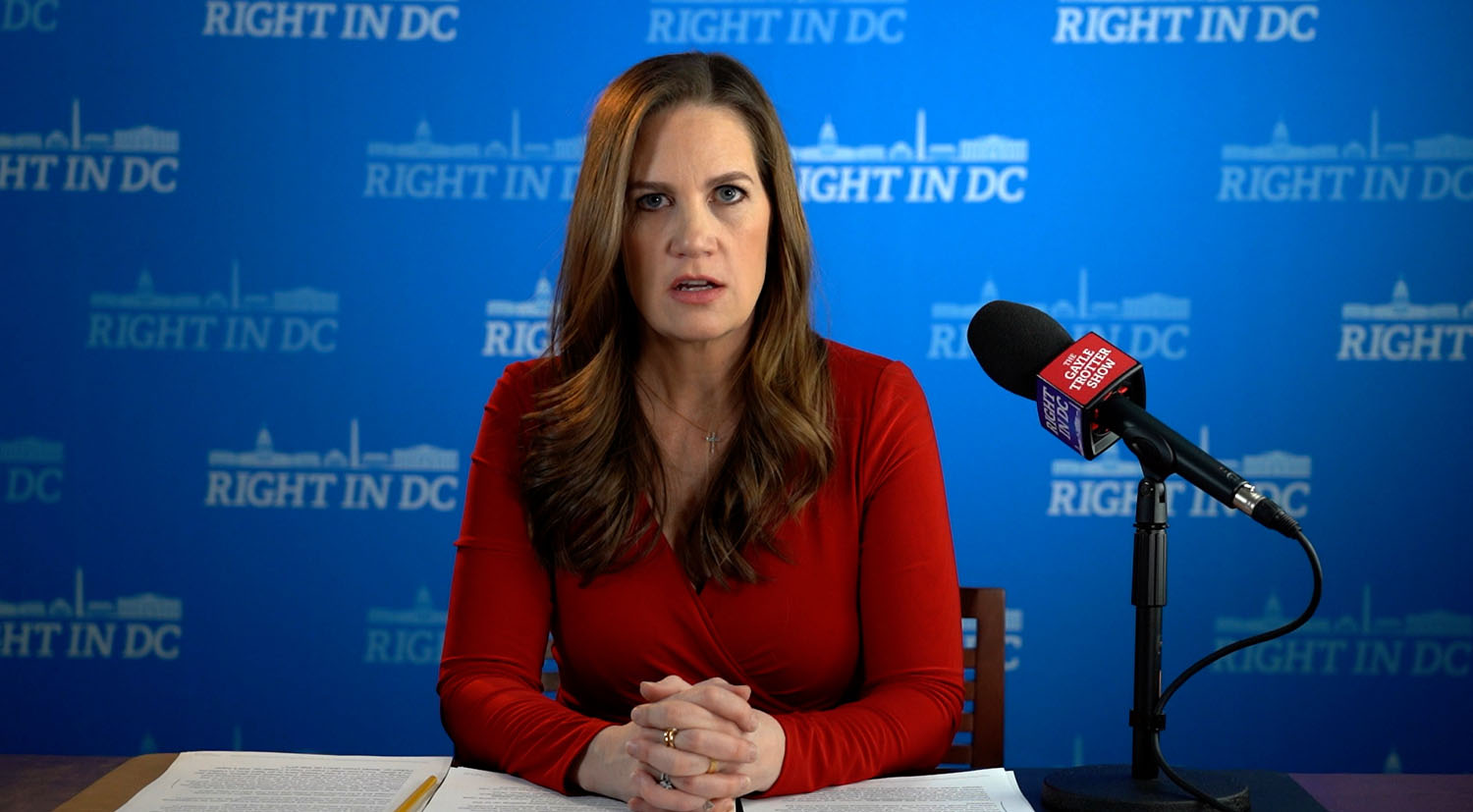 We would film five episodes at one time. At my home office I would edit the episodes in Adobe Premier Pro, add the opener, titles, broll, transitions, and ending. Once a day I would upload a video to her Gayle Trotter YouTube channel, and handle all the backend details of each posting.
In addition to the video file on YouTube, I would make an audio-only file for her Gayle Trotter Show SoundCloud channel. When I uploaded the file there, it would automatically feed into her audio podcast channels I set up for her on various platforms, like Apple Podcasts, Spotify, iHeart, TuneIn, Google Play, etc.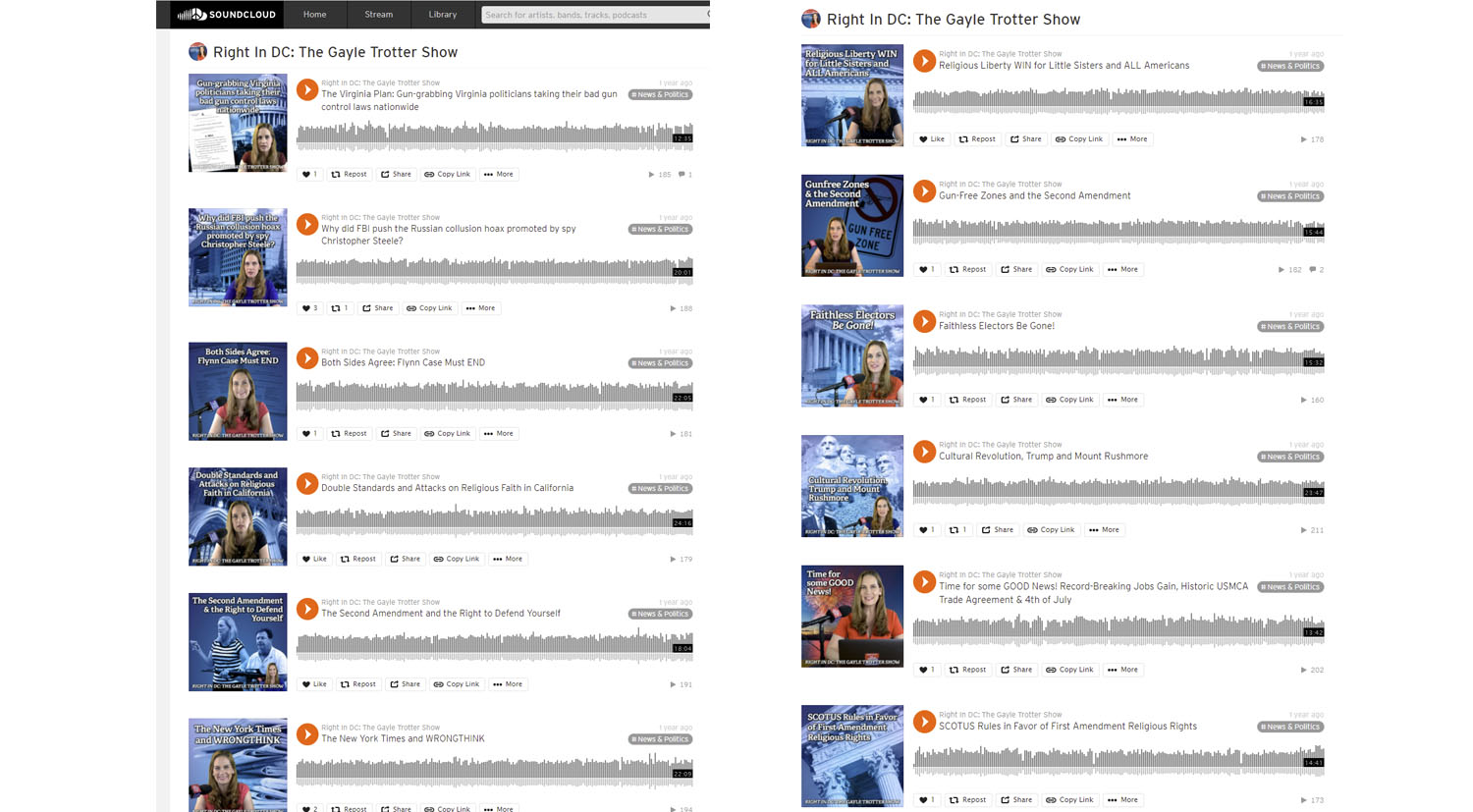 For each episode, I designed a feature image the correct size for both the YouTube and the Podcast channels. These two formats would double as social media graphics for Gayle to promote on her accounts.
In January and February 2020, I filmed Gayle at three major events we attended. We bought her a special microphone designed to do interviews in crowds and got a branded mic flag. I filmed with my camera and stabilizer. She did dozens of videos at each event and I took a lot of broll. I would then edit all the material, add titles, branding, broll, transitions, music, etc.
The first event was the historic Virginia 2nd Amendment rally in Richmond.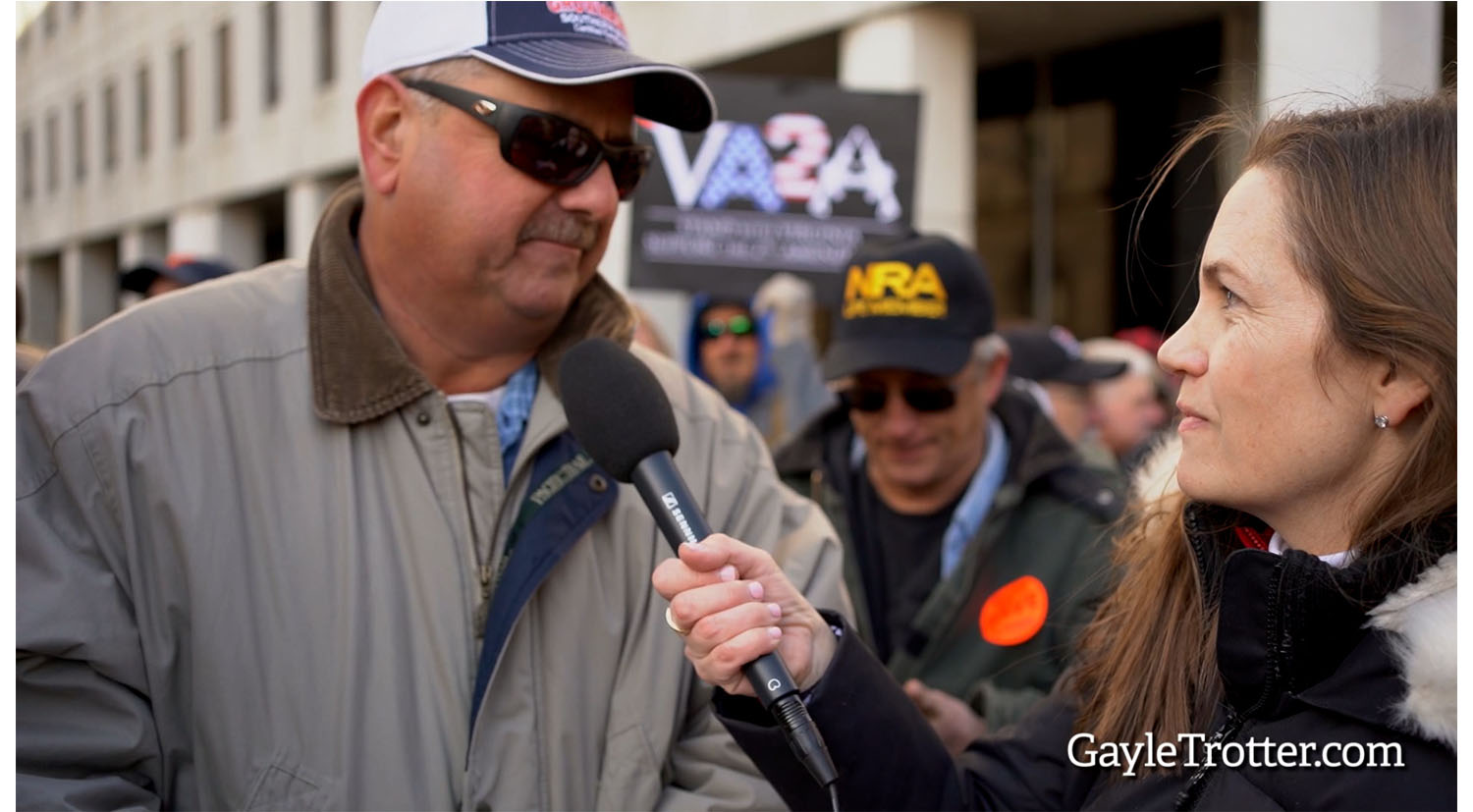 I also made short video excerpts of some of the interviews which Gayle posted on her social media and got a lot of traction.
I made related social media graphics for her.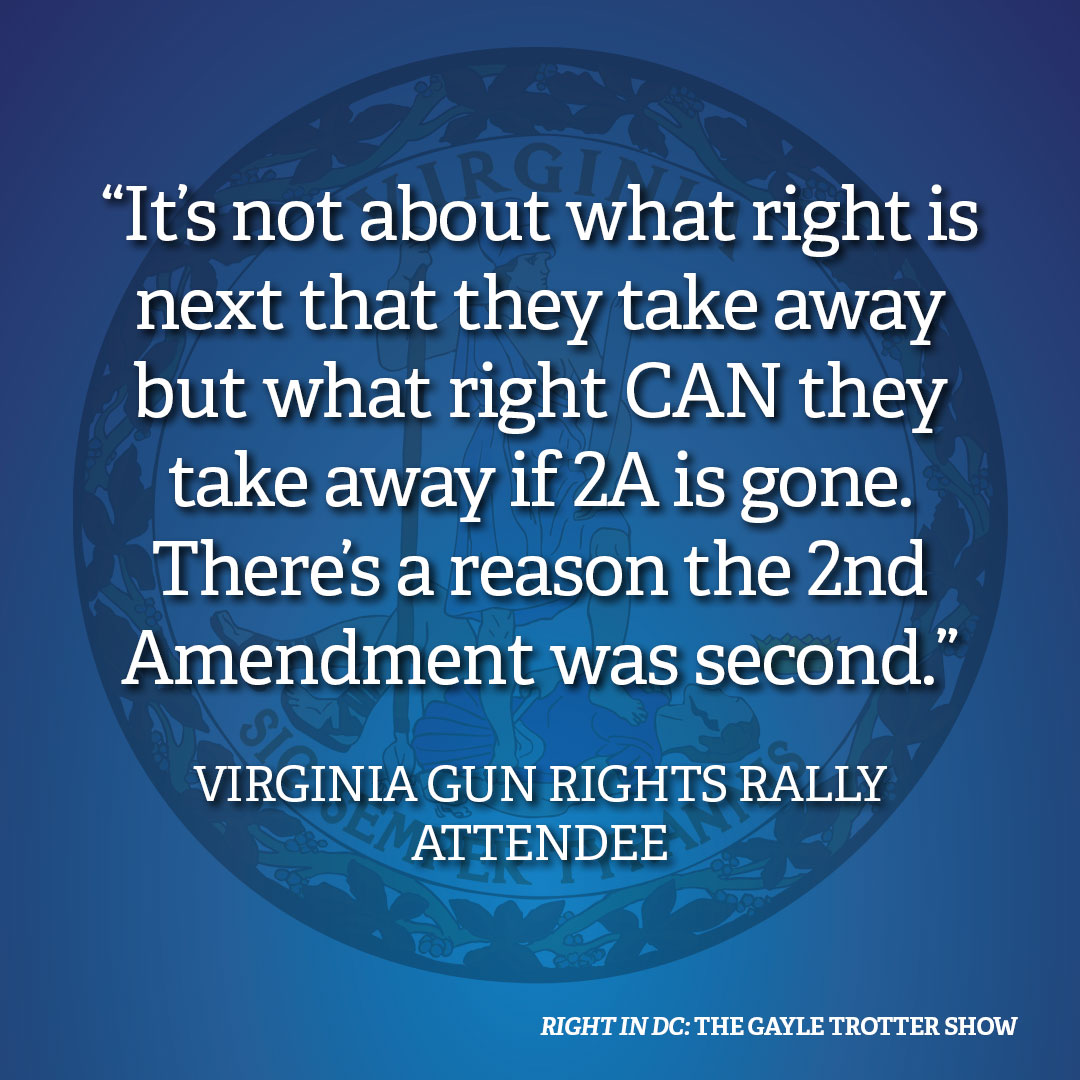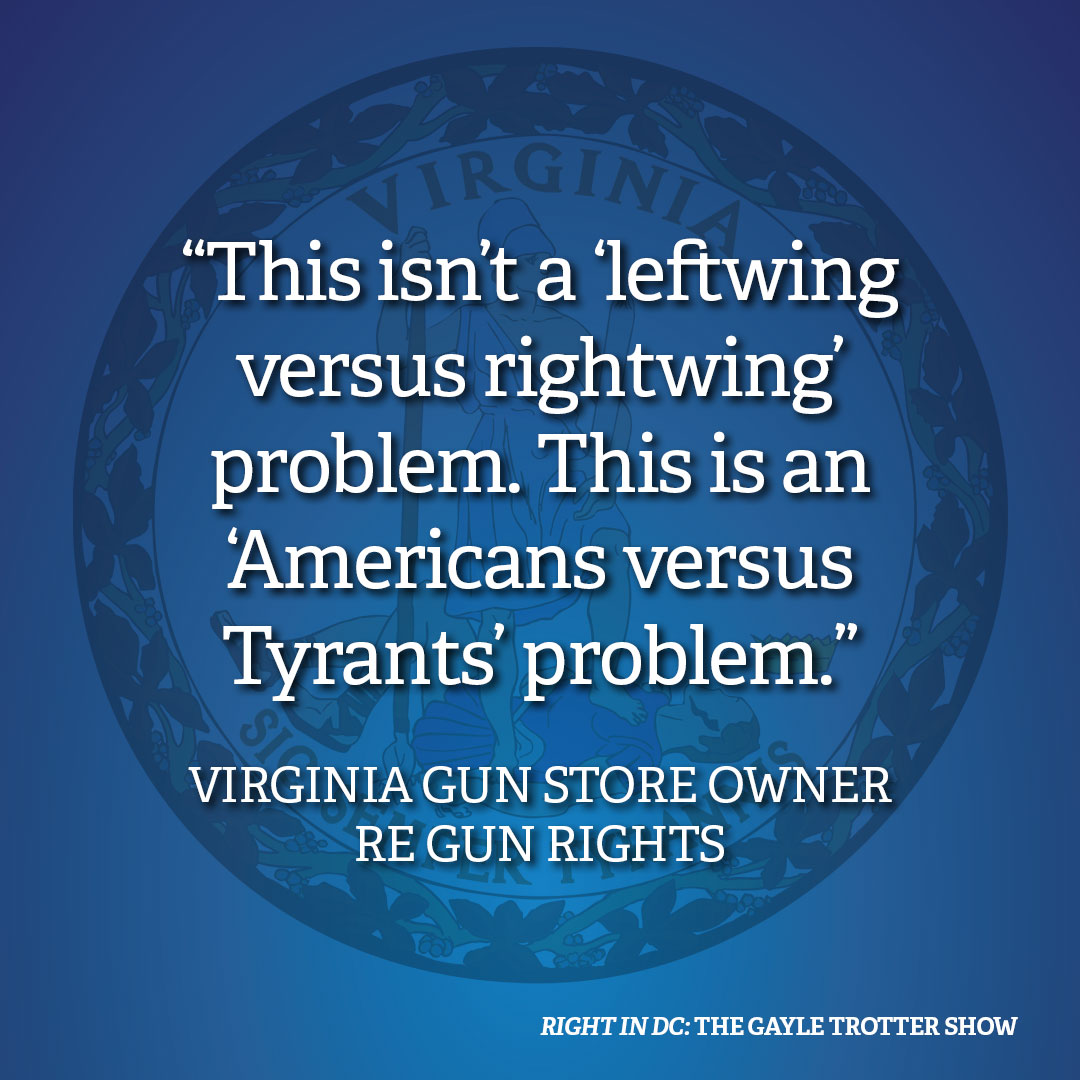 The second event was the March for Life in Washington, DC. Always the most massive rally in the city each year, but totally ignored by mainstream media.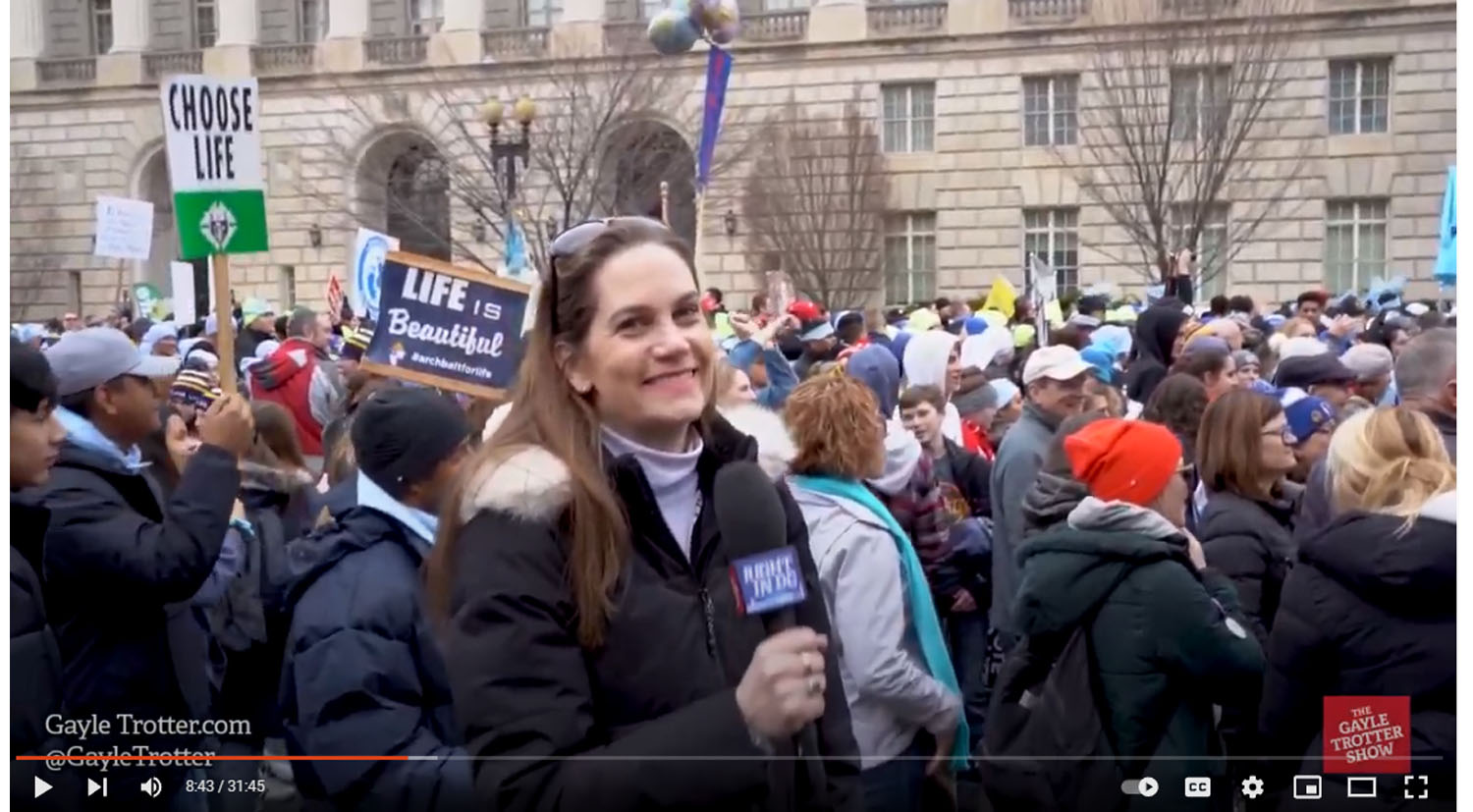 Gayle registered to have a media booth to interview people at CPAC, so we used the Right in DC backdrop and tablecloth I had made for conferences like this. I also made branded promotional items for her to give away. This was a multi-day event.
I created a new video opener for all the CPAC videos and had our voice-over artist narrate it. I created a two-part walk-through video and 15 episodes where Gayle interviewed various people. See the playlist
For an example interview video on the right, Gayle interviews another client of mine, Stephen Coughlin of Unconstrained Analytics.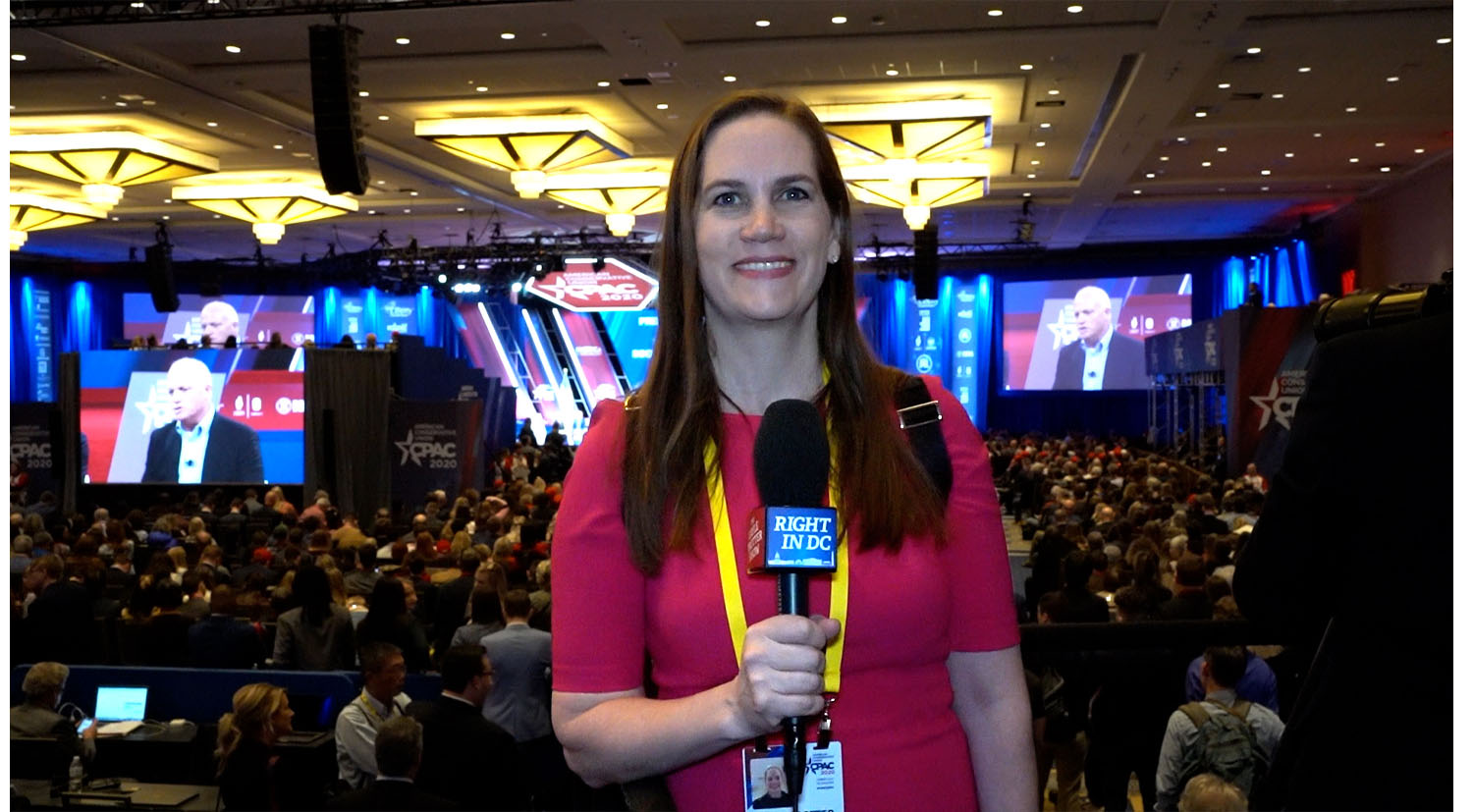 Then the two-week lockdown (that turned into two years) hit. I had to figure out a way for Gayle to film episodes at home and send me the raw video files. She already had a roll-up green screen and a DSLR that could do video. Remotely, I helped her set-up her equipment. The older DSLR turned out to have limits so later I recommended a video camera and went to her house to get everything set-up so the workflow would be smoother. I would get the raw green screen video file and key out the green, putting a DC-related background behind her. While this takes more time, it allowed for more flexibility since she was filming in a bedroom. You don't have to have a fancy studio background–you can film anywhere with a green screen.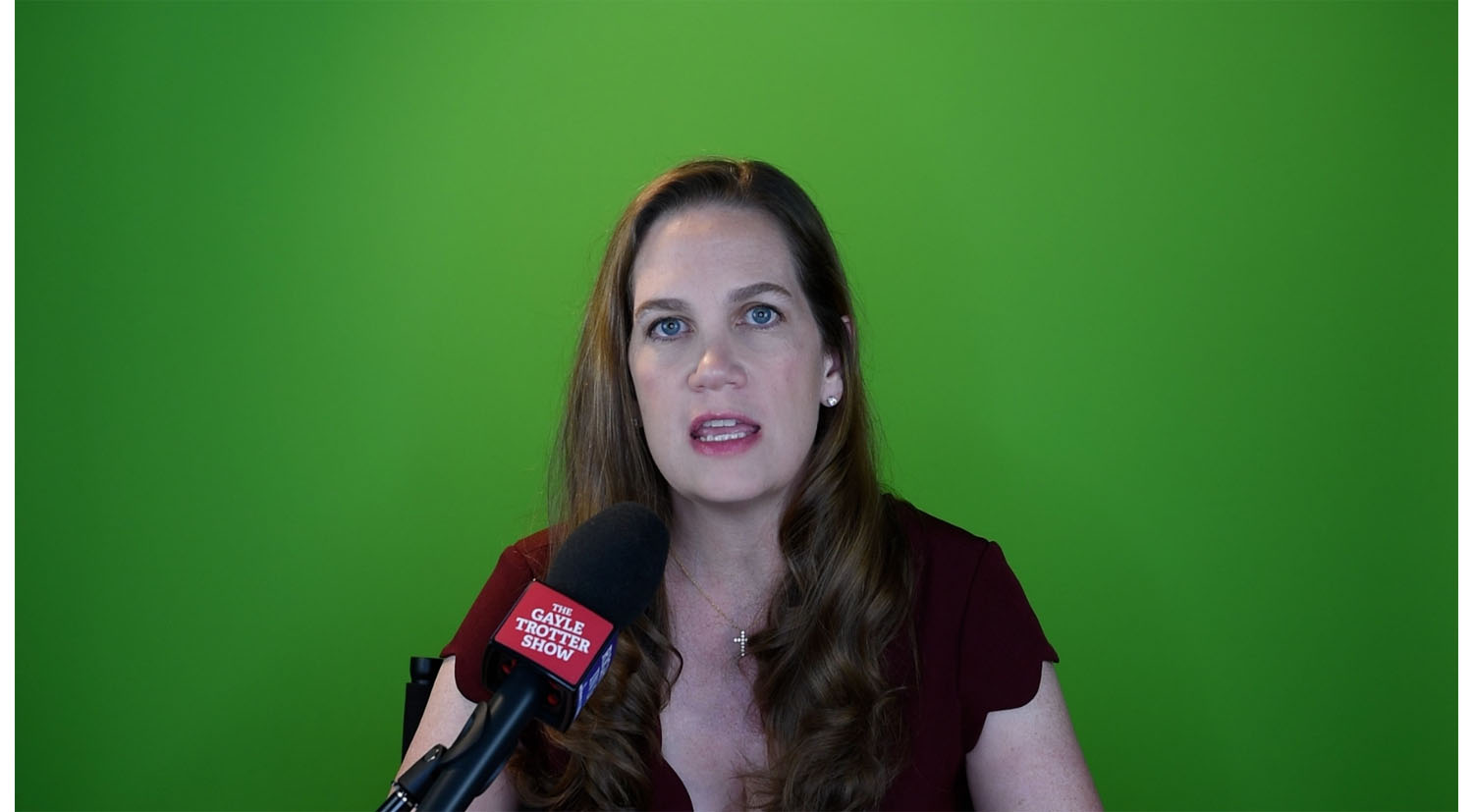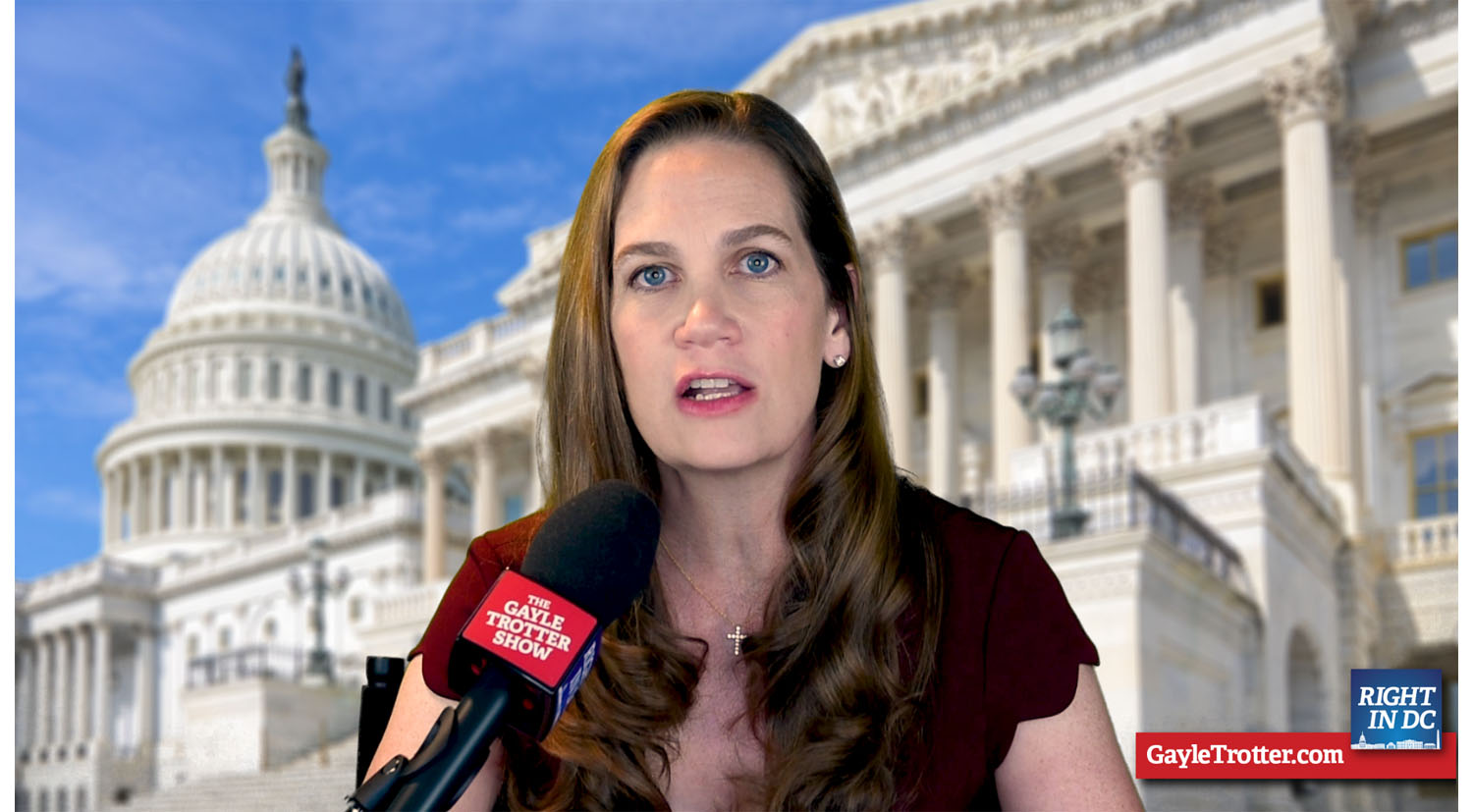 We found that short two-minute clips taken from episodes and posted on Gayle's social media accounts garnered a lot of views and helped promote the episodes. I started making 2-3 short excerpts from each episode and also had them captioned (since many people don't have the sound on when watching videos on social media). I began adding these clips into a second YouTube channel, and her son added the rest.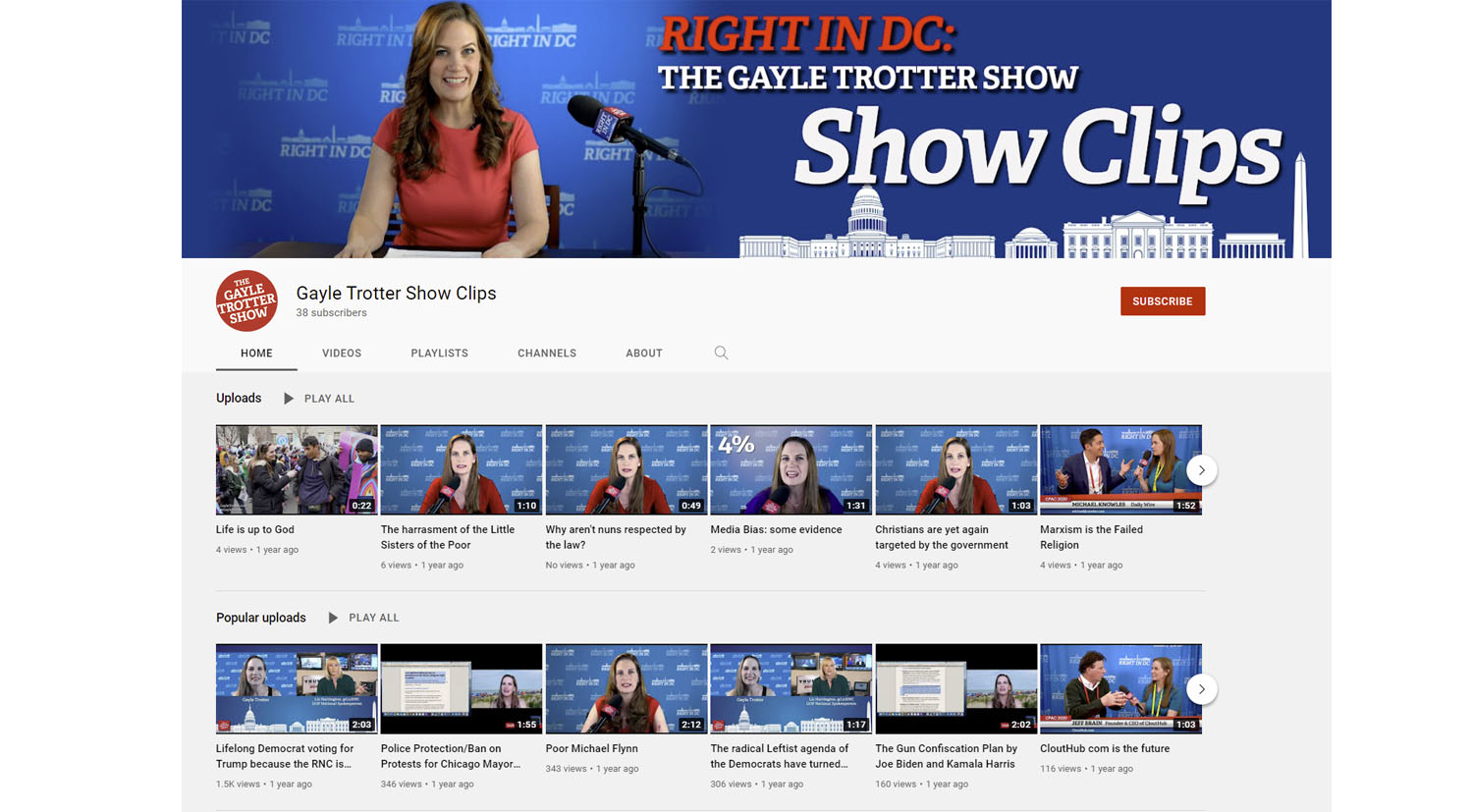 When Gayle was not at home, we would do her episodes via Zoom where I could record the session from my computer. I helped her pick the optimal location and lighting to look best on Zoom, and showed her how to integrate screen share so she could show a website or document that she was talking about.
In addition to uploading the video files to the YouTube channel and the audio files to the SoundCloud podcast channel, I used their embed code to embed the episodes on Gayle's website: